Thousands of little mirrors
We supported Philipp Poisel's "Mein Amerika" tour with stage engineering and a customized roller stage.

Under the management of Peter Roth-Lipkow, more than 100.000 spectators were reached in 13 venues. To be able to meet the high logistic demands we used Late Night Concepts' Cargo Carts, which facilitated a fast, safe and smooth assembly and dismantling.
The setup allowed Poisel to stage various highlights and to be close to his audience. Poisel would cruise over the bridge in a stylish Volkswagen bus, and at other times, an illuminated ballerina figure would pirouette on stage B. The accompanying DJ's stand would rise in the midst of a rain of confetti. By the bridge's side, a material lifting table ensured that during the show, all stage elements, backline and decoration, would find their place on stage.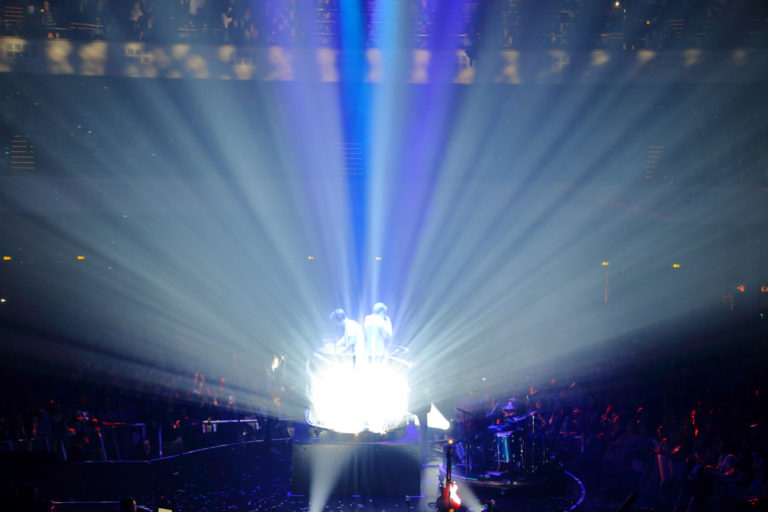 The visual highlight was a special construction by Roth-Lipkow, who covered the DJ stand with some thousand square mirror mosaics and, in addition, equipped it with LED tubes. Four light beams that were shot through the mirrored DJ stand and created a space-filling light show were met with great enthusiasm. Robert Kröber's lighting design time and again created space for impressive moments like this, but also made for intimate situations. In addition to the customized stage elements, in particular the mirror construction proves our passion to find inventive ways in order to achieve extraordinary results.